Webinar: How to Improve Your Chatbot with Test Automation
Thursday, August 18 at 2pm EDT
Presented by: Christoph Börner, Senior Director, Digital, Cyara
Sponsored by Cyara
Webinar:
The Value of Automated Chatbot Testing
Wednesday, July 27, 2PM ET
Presented by:
Christoph Börner, Senior Director, Digital, Cyara
Free, No-Obligation GDPR Compliance Test for your Chatbot
Ensure your chatbot is GDPR compliant with Cyara Botium
Assure Your Contact Center Delivers Flawless CX
MINIMIZE EFFORT
Automate contact center testing & monitoring with a single solution
REDUCE COST
Decrease testing time & resource demand with cost-saving, self-service automation
MITIGATE RISK
Eliminate error-ridden, manual contact center processes & expensive downtime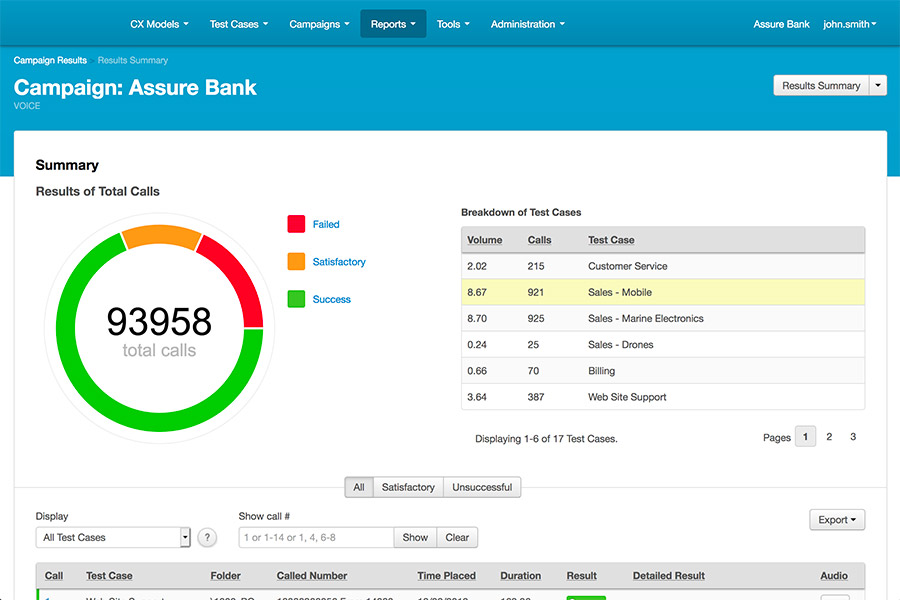 How We Do It
A single customer journey depends on a complex set of technology working together. With Cyara you define customer journeys that direct our bots to engage with your systems, testing your network, applications, and even back end data systems. This enables us to identify issues in how the journeys perform, from the customer perspective. And, because we engage with your systems just as a customer would, we work with any contact center platform.
Customer Smiles.
Delivered at Scale.
Why We're Better
Cyara offers the only automated CX assurance platform that spans the entire development lifecycle for your contact center technology, and tests voice and digital channels, as well as self-service through agent-assisted service. Cyara enables Agile and DevOps methodologies with a focus on maximum automation and productivity through ease of use.
Cyara Works with Any Technology Platform
Cyara's CX Assurance Platform Is Award-Winning